Prepare for Winter: A Guide to Motorcycle Winterizing 
While Winter is a great time to snuggle up indoors, it's also a bit of a sad time for bikers, since the elements prevent us from getting out on the road as much as we'd like. However, don't forget that this is also the perfect time To winterize your motorcycle. Whether or not you plan to ride during the winter, follow our tips on how to care for your bike this cold season.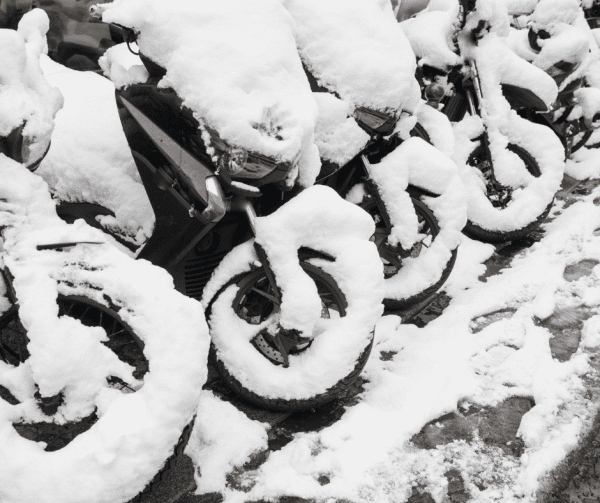 Why You Should Winterize Your Motorcycle
First, it's important to understand why you should winterize your motorcycle. basically, keeping your motorcycle in storage for the winter will preserve the body and reduce any occurrence of rust. Nevertheless, there is plenty that can go wrong, even while your motorcycle is stationary. Many bikers don't realize this, and as a result, they often neglect care and maintenance during this period. We recommend you not make this mistake.
When your motorcycle is not used for long periods of time, the oil can become sludgy and the gas can go bad. Sediments can build up in the gas tank, and without movement and lubrication, you could end up with brittle chains and cracked tires. Consequently, if you've neglected repairs and maintenance in the past year, now is a good time to spruce up your ergonomics, comfort, and engine health. Here are some things to consider when winterizing your motorcycle in Arizona:
Deep core motor analysis and service
Total engine rebuild
Transmission problems and responsiveness
Carburetors and fuel injection problems
Fuel system failures
Custom adjustments to footpeg position, seat height, handlebar height, and sweat pocket position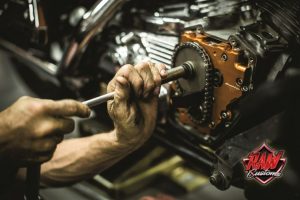 Best Harley Davidson Repair Near to Winterize Your Motorcycle
In addition, it's important to entrust your motorcycle to a certified Harley-Davidson mechanic. Raw Customs has a Harley-Davidson Certified Master Technician that can service all of your Harley-Davidson and motorcycle needs. We are highly trained and experienced to assist you with winterizing your motorcycle for the cold months. We'll conduct deep-core analysis and meticulous repairs to ensure that your motorcycle is ready for the spring.
Follow our tips for motorcycle winterizing in Prescott:
Fill the gas tank
Treat the fuel
Replace the fluids
Wash and wax your bike
Pick a warm location for storing
Use a battery tender
Contact Raw Customs to winterize your motorcycles and for off-season repairs and upgrades this winter. We'll help you keep your motorcycle in mint condition with our fast, effective process.